Adega luxury 2-bedroom apartment, Lagos (LD-6-2B)
This beautiful brand new apartment in the Adega development has everything you need for your holiday in the Algarve including swimming pool, gym, sunny balcony, high-speed internet, air-conditioning, garage parking and an ideal location.
Located just a few minutes walk from restaurants around Lagos Marina and surrounding area and only 15 minutes walk to Lagos old town centre or Meia Praia beach. There is also the convenience of several supermarkets nearby so you would not need a car, however there is a private parking space provided in the underground garage if you will have one.

Positioned on the 2nd floor, this corner apartment has a wrap-around balcony, where you can enjoy the afternoon sun and evening sunsets over Lagos. The owner has furnished this property to a very high standard with a well equipped kitchen.

The living room and kitchen are open-plan with a smart TV and access directly onto the balcony from both for al-fresco dining. Guests can enjoy the built-in sound system and in the cooler months, the apartment benefits from underfloor heating.

There is a master bedroom with a king-sized bed and large en-suite bathroom with jacuzzi bath. There is a second bedroom with twin beds and a separate shower room. There is access from both of the bedrooms to the balcony of the property and electric black-out blinds make for a peaceful night's sleep. Additional sleeping accommodation for 1 or 2 children is available on the sofa-bed in the living room.

As well as the outdoor pool, the property also includes access to the indoor Spa area where you will find an indoor pool, gym, sauna, and Jacuzzi and is close to several golf courses where you can enjoy an afternoon on the green.

The perfect base while you explore the town and beaches close by.


À partir de:
€1,400/mois
LES TAUX:
Nº Licença Alojamento:
123837/AL
Nº Licença Habitação:
125/2021
CONSULTATION
CARTE DE LA PROPRIÉTÉ
NOTE DE L'ÉNERGIE: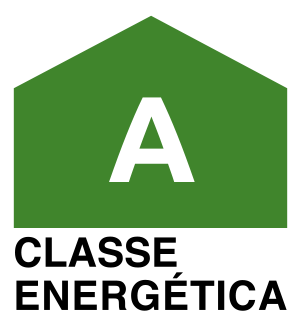 CARACTÉRISTIQUES:
Construction Area: 112m2
Air Conditioning
Safe
Fitted Wardrobes
Sauna
Balcony
Beach towels
Swimming Pool: Shared, Indoor, Childrens
Cable TV
Gymnasium
Hairdryer
Central sound system
Heating: Underfloor
Video Entry System
Iron & Ironing Board
Walking distance to amenities
Walking distance to bus & train stations
Close to Town
Microwave
Walking distance to restaurants
Coffee Maker: Capsule
Walking distance to the beach
Dishwasher
Washing Machine
Open Space kitchen
WiFi Internet - High Speed (Fibre)
Elevator
En-suite bathroom
Entertainment: Smart Tv
Parking: Parking Space In Communal Garage
Equipped Kitchen
Disponibilité
aot 2022
D
L
M
M
J
V
S

1

2

3

4

5

6

7

8

9

10

11

12

13

14

15

16

17

18

19

20

21

22

23

24

25
26

27

28

29

30

31
septembre 2022
D
L
M
M
J
V
S

1

2

3

4

5

6

7

8
9
10
11
12
13
14
15
16
17
18
19
20
21
22
23
24
25
26
27
28
29
30
octobre 2022
D
L
M
M
J
V
S
1
2
3
4
5
6
7
8
9
10
11
12
13
14
15
16
17
18
19
20
21

22

23

24

25

26

27

28

29

30
31
novembre 2022
D
L
M
M
J
V
S
1
2
3
4
5
6
7
8
9
10
11
12
13
14
15
16
17
18
19
20
21
22
23
24
25
26
27
28
29
30
dcembre 2022
D
L
M
M
J
V
S
1
2
3
4
5
6
7
8
9
10
11
12
13
14
15
16
17
18
19
20
21
22
23
24
25
26
27
28
29
30
31
janvier 2023
D
L
M
M
J
V
S
1
2
3
4
5
6
7
8
9
10
11
12
13
14
15
16
17
18
19
20
21
22
23
24
25
26
27
28
29

30

31
fvrier 2023
D
L
M
M
J
V
S

1

2

3

4

5

6

7

8

9

10

11

12

13

14

15

16

17

18

19

20

21

22

23

24

25

26

27

28
mars 2023
D
L
M
M
J
V
S

1

2

3

4

5

6

7
8
9
10
11
12
13
14
15
16
17
18
19
20
21
22
23
24
25
26
27
28
29
30
31
avril 2023
D
L
M
M
J
V
S
1
2
3
4
5
6
7
8
9
10
11
12
13
14
15
16
17
18
19
20
21
22
23
24
25
26
27
28
29
30
mai 2023
D
L
M
M
J
V
S
1
2
3
4
5
6
7
8
9
10
11
12
13
14
15
16
17
18
19
20
21
22
23
24
25
26
27
28
29
30
31
juin 2023
D
L
M
M
J
V
S
1
2
3
4
5
6
7
8
9
10
11
12
13
14
15
16
17
18
19
20
21
22
23
24
25
26
27
28
29
30
juillet 2023
D
L
M
M
J
V
S
1
2
3
4
5
6
7
8
9
10
11
12
13
14
15
16
17
18
19
20
21
22
23
24
25
26
27
28
29
30
31
Consulter ce bien / Demande de réservation