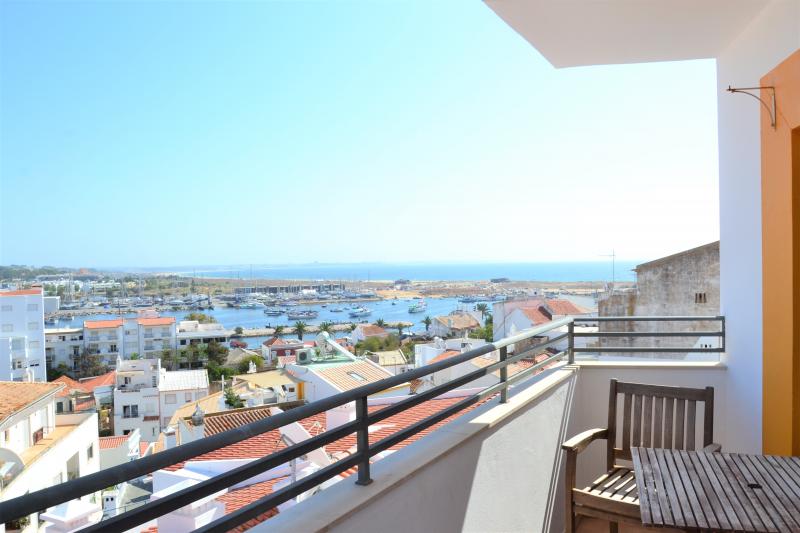 Stylish and chic four bedroom apartment with stunning views
This beautiful apartment is in a great location, close to the city centre, Marina and beaches. Positioned on the top floor, you can enjoy stunning views which capture the full length of Meia Praia Beach. Before next winter, a private roof terrace will be built, so you can enjoy the views and winter sun to its highest potential.

The apartment has four spacious bedrooms, one with ensuite bathroom and one extra large room with private living area. In addition, there are two separate bathrooms and one access toilet.

The apartment is decorated and furnished to a high standard, with style and character; a true home away from home!

The kitchen is fully equipped and has access onto a second balcony.

A private garage is available for use on request.

Available for long term Winter Let.



From:
€1,200/month
RATES:
ENQUIRE NOW
PROPERTY MAP
PROPERTY FEATURES:
Roof Terrace
Furnished
Balcony
Walking distance to amenities
Microwave
Close to Town
Walking distance to the beach
Washing Machine
Dishwasher
Availability
May 2020
S
M
T
W
T
F
S

1

2

3

4

5

6

7

8

9

10

11

12

13

14

15

16

17

18

19

20

21

22

23

24

25

26

27

28

29

30

31
June 2020
S
M
T
W
T
F
S
1
2
3
4
5
6
7
8
9
10
11
12
13
14
15
16
17
18
19
20
21
22
23
24
25
26
27
28
29
30
July 2020
S
M
T
W
T
F
S
1
2
3
4
5

6

7

8

9

10

11

12

13

14

15

16

17
18
19
20
21
22
23
24
25
26
27
28
29
30
31
August 2020
S
M
T
W
T
F
S
1
2

3

4

5

6

7

8

9

10

11

12

13

14

15

16

17
18
19
20
21
22
23
24
25
26
27
28
29
30
31
September 2020
S
M
T
W
T
F
S
1
2
3
4
5
6
7
8
9
10
11
12
13
14
15
16
17
18
19
20
21
22
23
24
25
26
27
28
29
30
October 2020
S
M
T
W
T
F
S
1
2
3
4
5
6
7
8
9
10
11
12
13
14
15
16
17
18
19
20
21
22
23
24
25
26
27
28
29
30
31
November 2020
S
M
T
W
T
F
S
1
2
3
4
5
6
7
8
9
10
11
12
13
14
15
16
17
18
19
20
21
22
23
24
25
26
27
28
29
30
December 2020
S
M
T
W
T
F
S
1
2
3
4
5
6
7
8
9
10
11
12
13
14
15
16
17
18
19
20
21
22
23
24
25
26
27
28
29
30
31
January 2021
S
M
T
W
T
F
S
1
2
3
4
5
6
7
8
9
10
11
12
13
14
15
16
17
18
19
20
21
22
23
24
25
26
27
28
29
30
31
February 2021
S
M
T
W
T
F
S
1
2
3
4
5
6
7
8
9
10
11
12
13
14
15
16
17
18
19
20
21
22
23
24
25
26
27
28
March 2021
S
M
T
W
T
F
S
1
2
3
4
5
6
7
8
9
10
11
12
13
14
15
16
17
18
19
20
21
22
23
24
25
26
27
28
29
30
31
April 2021
S
M
T
W
T
F
S
1
2
3
4
5
6
7
8
9
10
11
12
13
14
15
16
17
18
19
20
21
22
23
24
25
26
27
28
29
30
Enquire about this property